Details

Category: news
Created on Thursday, 24 February 2011 04:01
Last Updated on Tuesday, 02 April 2013 06:31
Written by todd vachon
Hits: 1804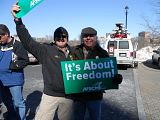 Socialist Party of Connecticut
Report from the Wisconsin Solidarity Rally
State Capitol, Hartford, February 23, 2011, Noon
Jim Marra, Secretary, SPCT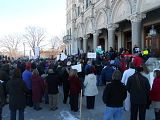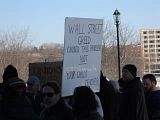 The Socialist Party of Connecticut joined the Solidarity Rally in Hartford on February 23 to support Wisconsin workers who are valiantly fighting Wisconsin Governor Scott Walker's shameless attempt to deny workers their collective bargaining rights. The SPCT joined its union and activist brothers and sisters to call for complete economic, political, and social equality for all. The message was clear, the demonstrators demanded secure collective bargaining rights, pensions, health-care benefits, and social security not only for Connecticut workers, but for all workers throughout America.
Details

Category: news
Created on Saturday, 05 February 2011 22:48
Last Updated on Tuesday, 02 April 2013 03:57
Written by todd vachon
Hits: 1876
April 9 NYC!!!  National antiwar march begins at Union Square! For demands, endorsers, and downloadable flyers, visit www.nationalpeaceconference.org.
WE DEMAND
Bring
U.S.
Troops, Mercenaries and War Contractors Home Now:
Iraq
,
Afghanistan
and
Pakistan
! End the sanctions and stop the threats of war against the people of
Iran
,
North Korea
and
Yemen
. No to war and plunder of the people of Latin America, the Caribbean,
Africa and Native People
! End
U.S.
Aid to
Israel
! End
U.S.
Support to the Israeli Occupation of
Palestine
and the Siege of
Gaza
!
WE DEMAND trillions for jobs, education, social services, an end to all foreclosures, quality single-payer healthcare for all, a massive conversion to sustainable and planet-saving energy systems and public transportation and reparations to the victims of U.S. terror at home and abroad.
WE DEMAND an end to FBI raids on antiwar, social justice, and international solidarity activists, an end to the racist persecution and prosecutions that ravage Muslim communities, an end to police terror in Black and Latino communities, full rights and legality for immigrants and an end to all efforts to repress and punish Wikileaks and its contributors and founders.
WE DEMAND the immediate end to torture, rendition, secret trials, drone bombings and death squads.
WE ARE DEDICATED TO A WORLD OF PEACE AND JUSTICE.
All Out April 9, 2011